About Latco
Selecting the right battery or DC Power equipment for your customer is a critical step in maintaining good customer relationships and business continuity. At Latco International, we not only possess the knowledge of the battery industry, but the expertise to provide our key distributors the solutions they need to keep their businesses running smoothly.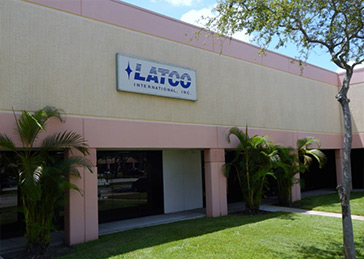 Having associates with over 70 years experience in the DC Power replacement market, Latco International is a value added partner for any battery distributor. As a Master Distributor, you can guarantee the right price and availability for all your DC critical projects.
With over 30,000 batteries available in our Miami warehouse, Latco International also provides next day service to most major forwarders in South Florida. This provides our customers the ability to search new business opportunities instead of wasting time trying to source the right product. Partnering with world class manufacturers, allows us to have the solution available when you need it most!
Latco International Inc. is your Total Power Solution.